Transplant Nurses Week:

 April 25 - May 2, 2022

ITNS created Transplant Nurses Week to raise awareness of the unique contributions transplant nurses make in the lives of the people with whom they work, especially their patients.

As awareness of this important profession grows, ITNS is committed to creating more opportunities for nurses, healthcare professionals, organ donors and recipients, and their families to show their appreciation for the incredible care transplant nurses provide around the world. 
Transplant Nurses, share why you are proud to be a transplant nurse, or acknowledge one of your colleagues!
Patients and Families, share your story of an amazing transplant nurse!
---
2021 Transplant Nurses Week Testimonial:
I am proud to be a transplant nurse for over 20 years at the Cleveland Clinic. I began as a nurse on the Transplant Special Care Unit in 1998, became a liver transplant coordinator in 2003, and in 2008 I branched out into the world of innovative VCA transplants. I became the transplant coordinator for the 1st near-total face transplant in the US. I am working to start our upper limb transplant program. I am also the coordinator for our deceased donor uterus transplant program. We had the first successful delivery of a baby from a deceased donor in the US. Since then, we've done 8 transplants and have had 4 live births. I cannot wait to see the innovative ways the transplant saves and changes lives in the next 20 years! - Debra Priebe, Ohio, USA
---

Dear Transplant Nurse Colleagues,
As a transplant nephrologist, I learned early on that the transplant nurses really run the program! Your skills, dedication, and passion are the core of every transplant center and a
week is far too short a time to acknowledge and honor your work that touches so many lives and, indeed, saves them. The pandemic has challenged the way transplant programs serve patients and you quickly shifted course to meet patient needs. I am sure this past year has not been easy.
Please know how much all my colleagues and I at Natera appreciate your work. I hope you have a wonderful Transplant Nurses Week.
Very Sincerely Yours,
Phil Gauthier MD MBA
Medical Director of Organ Health
Natera, Inc
[email protected]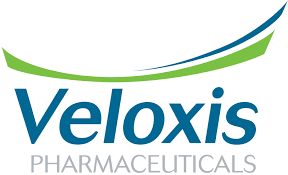 Veloxis Pharmaceuticals, Inc. would like to salute and recognize all nursing professionals who dedicate their efforts to the care and management of transplant patients. Thank you for your unwavering commitment to put your patients first. Your passion and professionalism are evident to your friends, family, colleagues, and patients.
The global pandemic has created significant challenges to both the way we live and work. From the transition to a predominantly virtual environment to collaborating in new ways, you remained steadfast advocates for your patients in the face of these challenging circumstances. While we may formally recognize your contributions during this singular week, please know your hard work is valued and apparent each and every day!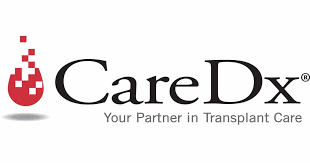 To our superhero Transplant Nurses:
THANK YOU for all that you do for transplant patients around the world! CareDx appreciates your incredible commitment to empowering patients, to educating friends and families, and to improving the lives of those living with a transplant. Without transplant nurses like you, the lifelong journey transplant patients take would be an even greater challenge. You are great leaders, advocates, and teachers for all of us in the transplant space. Thank you for your work and your heart!
We at CareDx are proud to support you, and hope to continue to be Your Partner in Transplant Care. CareDx is committed to improving transplant patient outcomes through innovative, noninvasive testing solutions and services throughout the entire patient journey. Our understanding of and collaboration with transplant patients and care teams allows us to develop solutions to extend graft life.
Click here
 to read the testimonials that were submitted for 2020 Transplant Nurses Week.