ITNS 2021 Annual Meeting Travel Information 
Housing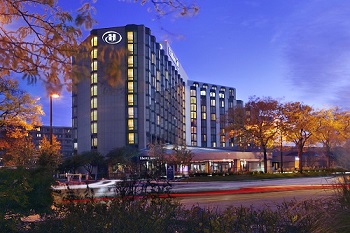 Hilton Rosemont Chicago O'Hare (Note this is NOT the Hilton Chicago O'Hare Airport)
The Hilton Rosemont Chicago O'Hare is located a mile from O'Hare International Airport. Rosemont is conveniently located five minutes from O'Hare Airport and close to Chicago's downtown. The Rosemont CTA stop (Chicago's Public Transportation), movie theater, restaurants, the Fashion Outlets of Chicago, and Rosemont Theater are all within half a mile of the hotel. The heated indoor pool offers skyline views of the city and we have a restaurant, bar, and full-service Starbucks®.
Hotel Address:
5550 N River Rd
Rosemont, IL 60018
Hotel Main line: (847) 678-4488
Standard King
 - $174
 USD
 plus applicable taxes and fees
Special Rate Cut-off Date:
 Extended to October 13, 11:59 PM (CST)
Phone Reservations: (888) 452-6943 & reference group code: "ITNS"
Check-In: 3:00 pm
Check-Out: 12:00 pm 
Airlines Information
O'Hare International Airport (ORD):
10000 W. O'Hare Ave, Chicago, IL 60666
Distance: 2 miles: Drive time: 6-8 minutes
Ground Transportation
Complimentary hotel shuttle to and from O'Hare International Airport: Operates between the hours of 4:05 am until 1:45 am in 20-minute intervals.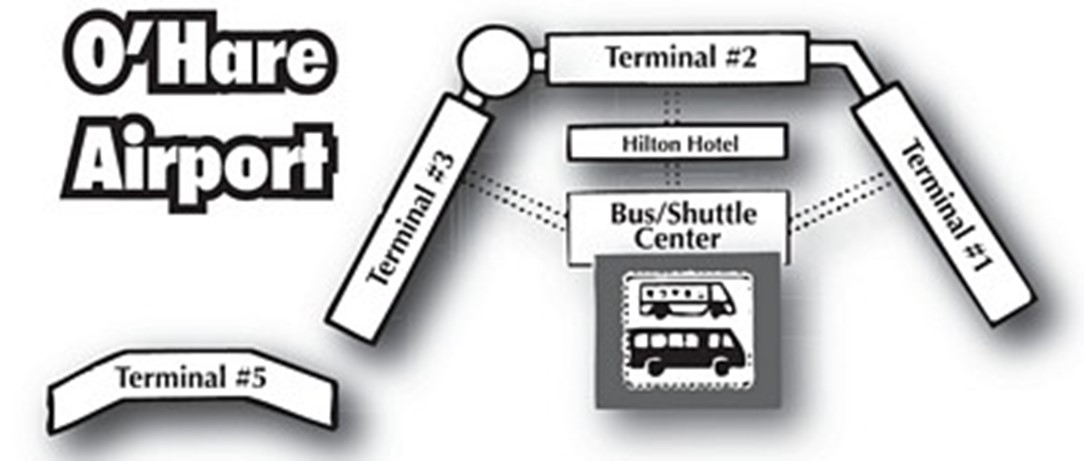 Estimated Taxi fare from airport: $15-$20 USD  (one way).
Estimated Uber/Lyft from airport: $10-$15 USD (one way) 
Rental Car Companies: Avis (773) 825-4600; Budget (773) 894-1900; Enterprise (833) 856-0900; Hertz (773) 481-2400 
Parking information:
Self parking: $29 USD (Garage Parking)
Valet parking: N/A
Please call the front desk (main line number above) of the Hilton Rosemont/Chicago O'Hare for more information.
*ITNS does not validate for parking and rates are subject to change.  Please contact your hotel for more information.
Weather/Conference Attire:
Chicago's average high in October is mid 60's°F and the low is mid 40's°F.  Meeting room temperatures tend to vary.  Please bring a light sweater or jacket to all meetings.
CVB Information/Location information:
For a list of nearby Attractions in Chicago, visit https://www.choosechicago.com/things-to-do/find-things-to-do/
For a list of nearby Attractions in Rosemont, visit https://www.rosemont.com/things-to-do/
For information on the city of Chicago, visit https://www.choosechicago.com/
For information on the city of Rosemont, visit https://www.rosemont.com/
For a list of restaurants in the city of Chicago, visit https://www.choosechicago.com/things-to-do/find-restaurants/